FLINT, Michigan — Experiencing the excitement and inspiration that arts, culture and museums can provide is essential for a community. However, for some families, paying the regular museum entrance fee may be too expensive. Through community partnerships and a national program called Museums for All, two local museums are opening their doors at reduced prices to those receiving food assistance (SNAP benefits). Locally, the Flint Children's Museum and Flint Institute of the Arts has partnered with over 800 other museums across the country.
Museums for everyone encourages people from all walks of life to regularly visit art, history, natural history/anthropology, children's museums, science centers, planetarium, nature centers, zoos, aquariums, botanical gardens and other museums in order to develop habits of life.
To eliminate the financial barrier for low-income families, reduced admission is available, ranging from free to $3, to visitors (up to four people) with an EBT card. There's no limit to the number of times families can use the discount throughout the year, making these cultural institutions an ideal place for a 'stay-away', an educational day trip or summer vacation. Since the program's launch in 2014, more than 3.5 million visitors in all 50 states have used the discount program.
Marissa Pierce, director of development at the Flint Institute of Arts, explains that part of the museum's mission is to be accessible to everyone, not just Genesee County. Thanks to the offering free entrance on Saturday, sponsored by Huntington Bank, economic or regional barriers are removed. The museum is also a partner of The Genesee County Arts Education and Cultural Enrichment Mileto provide free admission to all Genesee County residents every day of the week.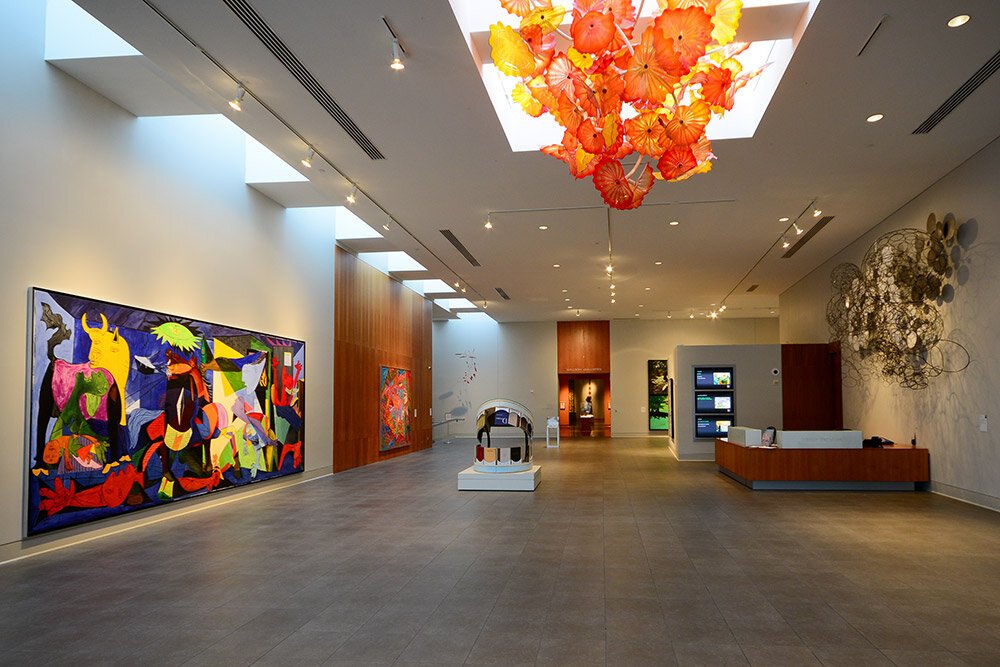 The lobby inside the Flint Institute of Arts, located at 1120 E Kearsley St, Flint, MI 48503.
"It's important to us that everyone can enjoy the collection," says Pierce. "We often say that we are just the guardians of the collection and that the museum is really everyone's museum. It is important that everyone can participate in the pleasure of the arts. With our vast collection, we are almost at our 100th anniversary. The FIA ​​has been around for a very long time. It's a community museum, so we want to make sure that everyone who comes here feels comfortable, that there are no barriers to accessing the museum and enjoying the collection.
As well as free admission, the museum also offers free weekend glassblowing demonstrations, sponsored by McLaren, and a year-round art school. Scholarships are available to help offset the cost. "We really work to provide ways for everyone to come and enjoy the museum and really immerse themselves in the art," says Pierce.
With over 9,000 pieces in the permanent collection, Pierce says families can make a day out of it, explore and experiment a Spring Break staycation here in Flint. Day trip programs may include the current exhibition, Son: see the modern African-American malea glassblowing demonstration, cafe lunch and weekend movies.
"There's definitely plenty to do and enjoy," says Pierce. "You can make it a whole day and immerse yourself all day. Really, I don't think there is anything in our area that offers this. It really is a fun space that I think families will definitely enjoy.
The FIA ​​is proposing a new air filtration system and encouraging social distancing, but masks are not compulsory at the moment. Visitors with an EBT card and valid photo ID can receive up to four people admitted to the FIA ​​free of charge.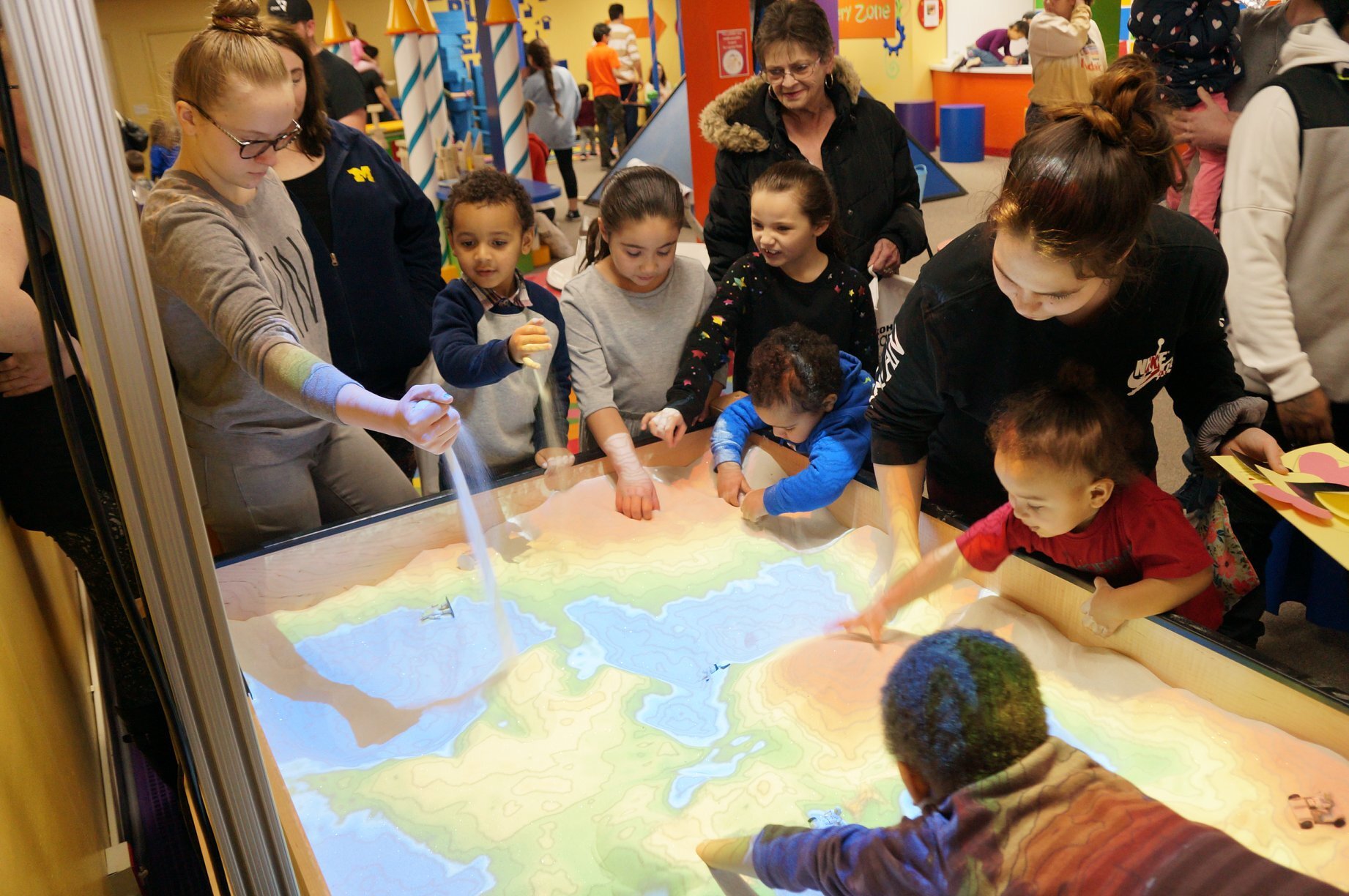 Children ages 2 to 10 can experience hands-on learning activities at the Flint Children's Museum.
the Flint Children's Museum, in partnership with the Association of Children's Museums and the Institute of Museum and Library Services, is also offering a discount on museum admission for everyone. Visitor Services Manager Jacky Metcalfe says the hands-on learning environment makes learning fun with "accidental" learning. Often, this is a child's first introduction to a museum experience.
The museum includes community role and career exploration areas, a performing arts area, a "how things work" gallery, a discovery area, an outdoor art wall, water rockets and a gardening area, in partnership with Edible flint.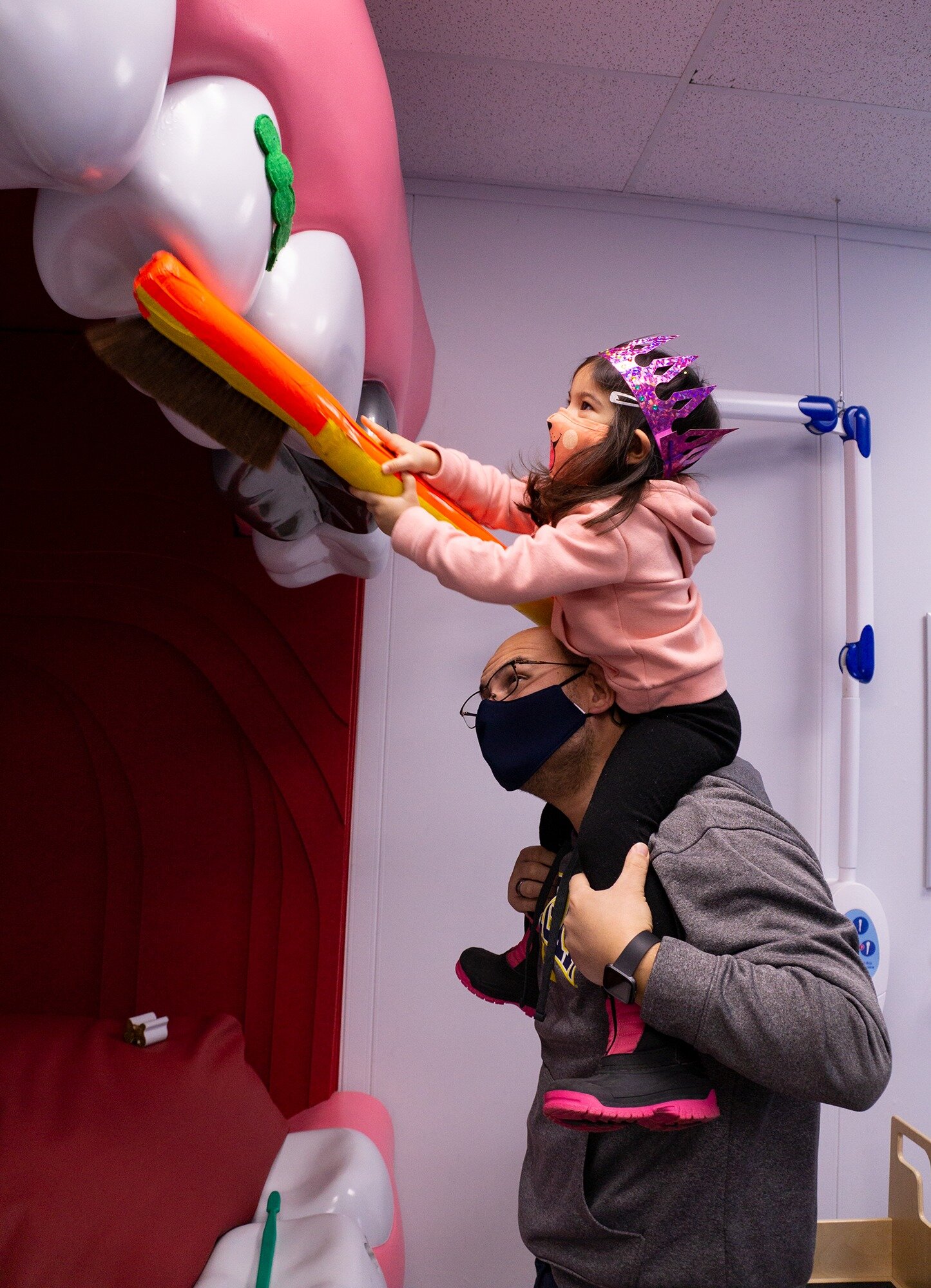 An interactive dental experience at the Flint Children's Museum.
"It's a really great experience for the kids, because a lot of them haven't had a chance to grow their own vegetables at home or see where their food comes from," says Metcalfe.
The museum also offers physical activity programs, including a running club, a partnership with the Crim Fitness Foundation. The program is free with a $5 t-shirt fee. Participants come once a week, develop team building skills, run outdoors, participate in nutrition education activities and learn about their bodies.
"We try to limit the number of admissions," says Metcalfe, "it costs us $14 per person who walks through the door just above to keep the museum running. We only charge $6, which already eliminates some barriers, but we want to make sure that every child has the opportunity to visit the museum.
partnerships like flint overhaul helped provide free admission for 1,000 visits last year and will sponsor another 800 visits starting this spring, Metcalfe says. According to her, 13% of museum visitors use their EBT and WIC cards to benefit from a reduced rate.
Through their satellite location at the Flint Farmers' Market, Metcalfe says the museum is able to reach more families who use their Double your food dollars during the races. "Our staff talk to people passing through the market and we let them know how they can come to our museum and get half off or free entry," she says. "Some of them didn't even know the museum or didn't understand exactly what we were in the community so this will be their first time here at the museum."
The Flint Children's Museum is continually seeking community partnerships, grants, and sponsorships to provide free admission for guests.
For more information on museums for everyone, visit: museums4all.org