All students of the University of Malta and Junior College will benefit from free access to Heritage Malta sites and museums with immediate effect, following the signing of a memorandum of understanding between the university and the agency national cultural heritage.
Students wishing to take advantage of this opportunity simply need to present their eSIMS account – on their mobile phone or on paper – at the entrance of the Heritage Malta site or museum of their choice. The only site excluded from this offer is the Ħal Saflieni Hypogeum.
The collaboration agreement between the two entities was signed at the end of September last year and covers a period of three years. It marked the start of a long-standing collaboration between Heritage Malta and the University of Malta, both of which are committed to further exploring their areas of common interest while respecting each party's academic and strategic goals.
In addition to free entry for students to historic sites and museums, agreed initiatives include the sharing of resources such as libraries and equipment. This enables Heritage Malta employees, as well as University of Malta staff and students, to access a vast collection of knowledge.
At a press conference announcing the new incentive for university students, Mario Cutajar, Executive Director of Heritage Malta, said the opportunity for university and junior students further strengthens the agency's resolve to transform its museums from ancient sanctuaries to discussion and information centers, where visitors don't just navigate without earning anything, but leave brimming with new knowledge. These centers must be linked to the contemporary era in order to remain relevant and truly accessible. Accessibility is not limited to ramps and stairs, but above all is relevant for the present, said Cutajar.
Noel Zammit, Managing Director of Heritage Malta, spoke about Heritage Malta's role in making our national cultural heritage accessible to all, and the agency's initiatives for a visitor-centered experience at sites and museums. One such initiative, which has been a resounding success, has been the introduction of the Heritage Malta Passport for primary and secondary school pupils and for senior citizens.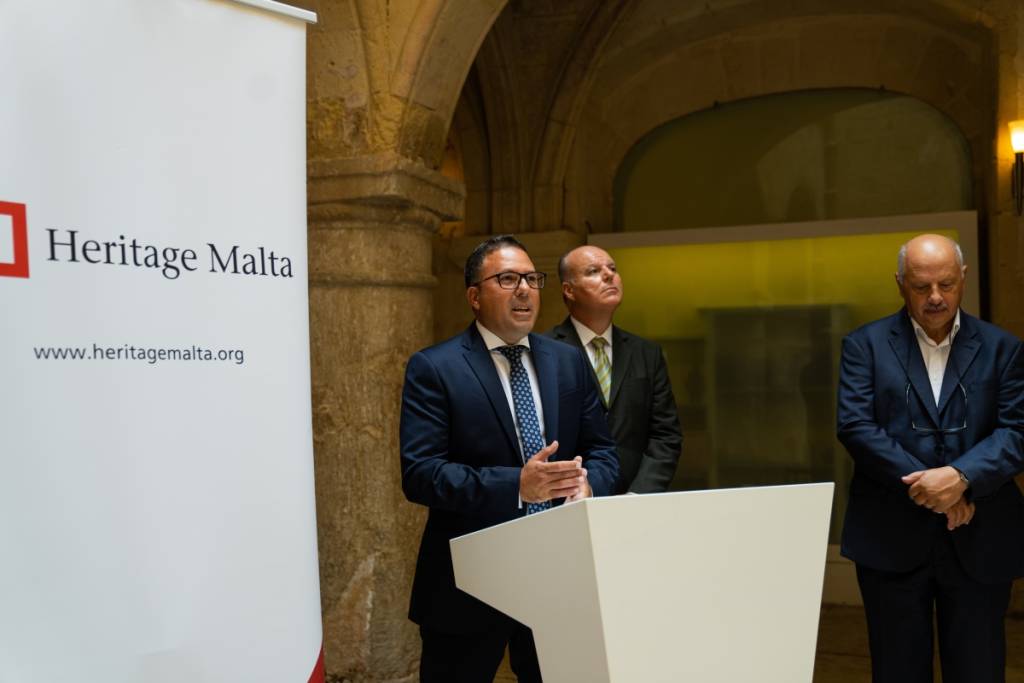 The next natural step has been to facilitate accessibility for post-secondary and higher students, thanks to the collaboration agreement with the University of Malta. Professor Alfred J. Vella, Rector of the University of Malta, welcomed this new initiative which will allow all students of UM and Junior College to appreciate the rich history and culture of Malta. He also commented that this arrangement further consolidates the excellent relationship that exists between the University of Malta and the National Agency for Cultural Heritage.
This content has been supplied by Heritage Malta